Want 10% off?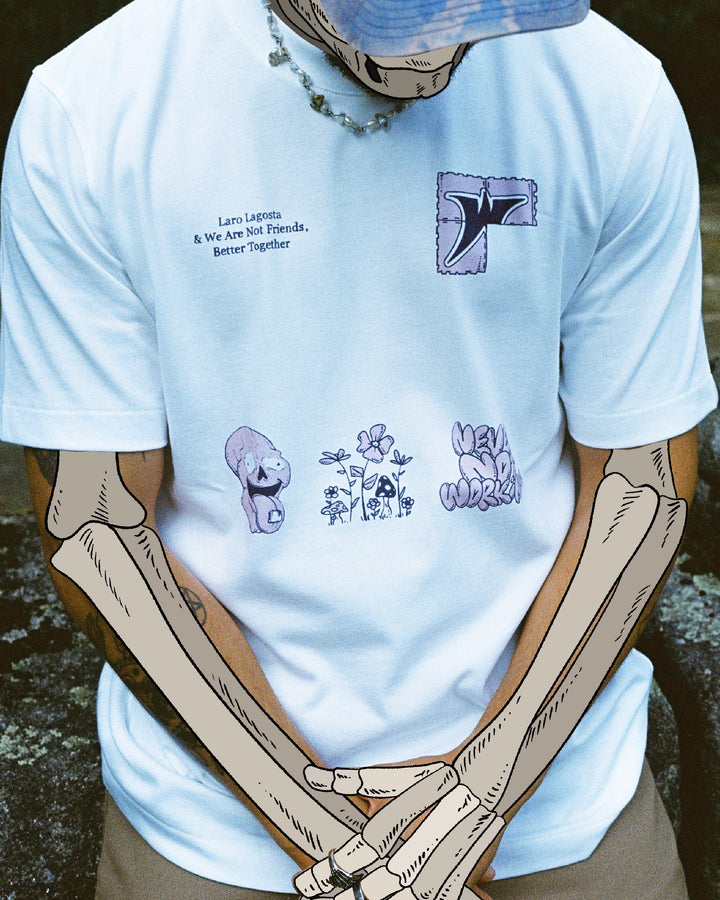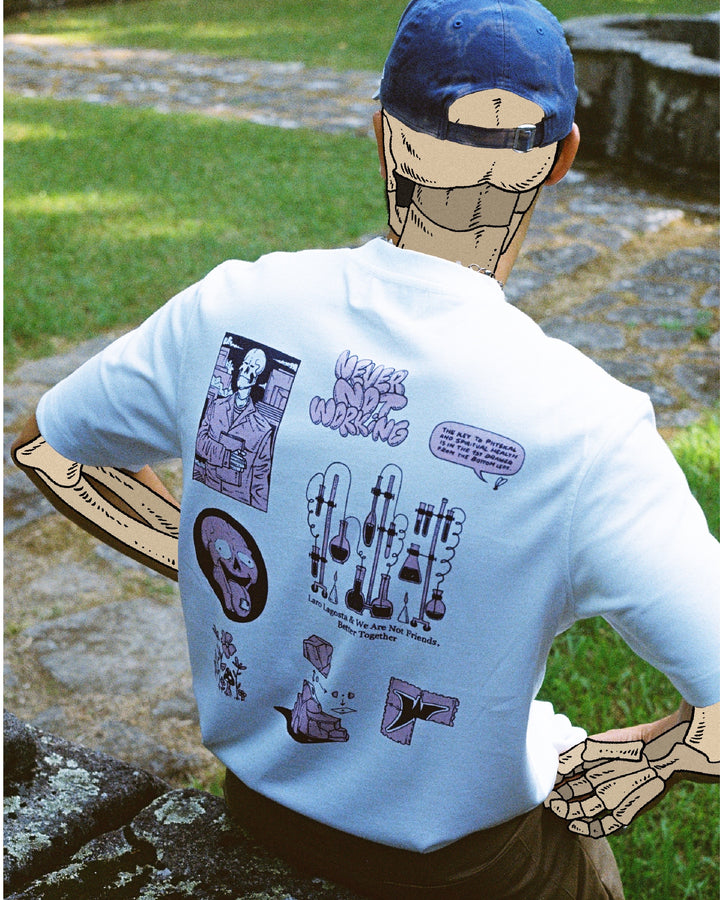 Procedure Tee by Laro Lagosta
Regular price $65 Unit price / per
Laro Lagosta has a love for sneakers and his work reflects that deep connection from remarks about the culture, representations of personal episodes and dilemmas, or even satirical takes on current trends and events that sweep the web often personified by his already iconic skeleton characters living in the hype world.
The exclusive designs of this collection are an ode to irony about the alteration of the senses in the creative process.
This is a Pre-order Item. It will be shipped at the end of September.
Only Available for pre-order from July 17th through July 31st
Cotton Jersey 100%  Cotton Stretch / 220 GSM/9.5 OZ
Rib 1 by 1 96% Cotton Stretch 4% EA  / 325 GSM/ 11.5 OZ
Single Dye / Water-based ink print quality
Made in Portugal
Remember, HAVE FUN, WE ARE NOT FRIENDS
*This item cannot be returned or cancelled